Usual shop opening hours
MON-FRI: 9am - 5pm
SAT: 9am - 4pm
Closed Sundays and Public Holidays
ABOUT US
Dragonfly Fabrics is Darwin's only specialist patchwork and quilting shop. We specialise in cotton and linen fabrics and some silk many are suitable for clothing.
We are located at shops 2 & 3, 53 Alawa Crescent, Alawa
We offer a wide range of fabrics including:
Indigenous and Australiana prints, Japanese and asian prints, batiks, florals, novelties and lots of blenders.
Collections by a variety of designers and distributors namely: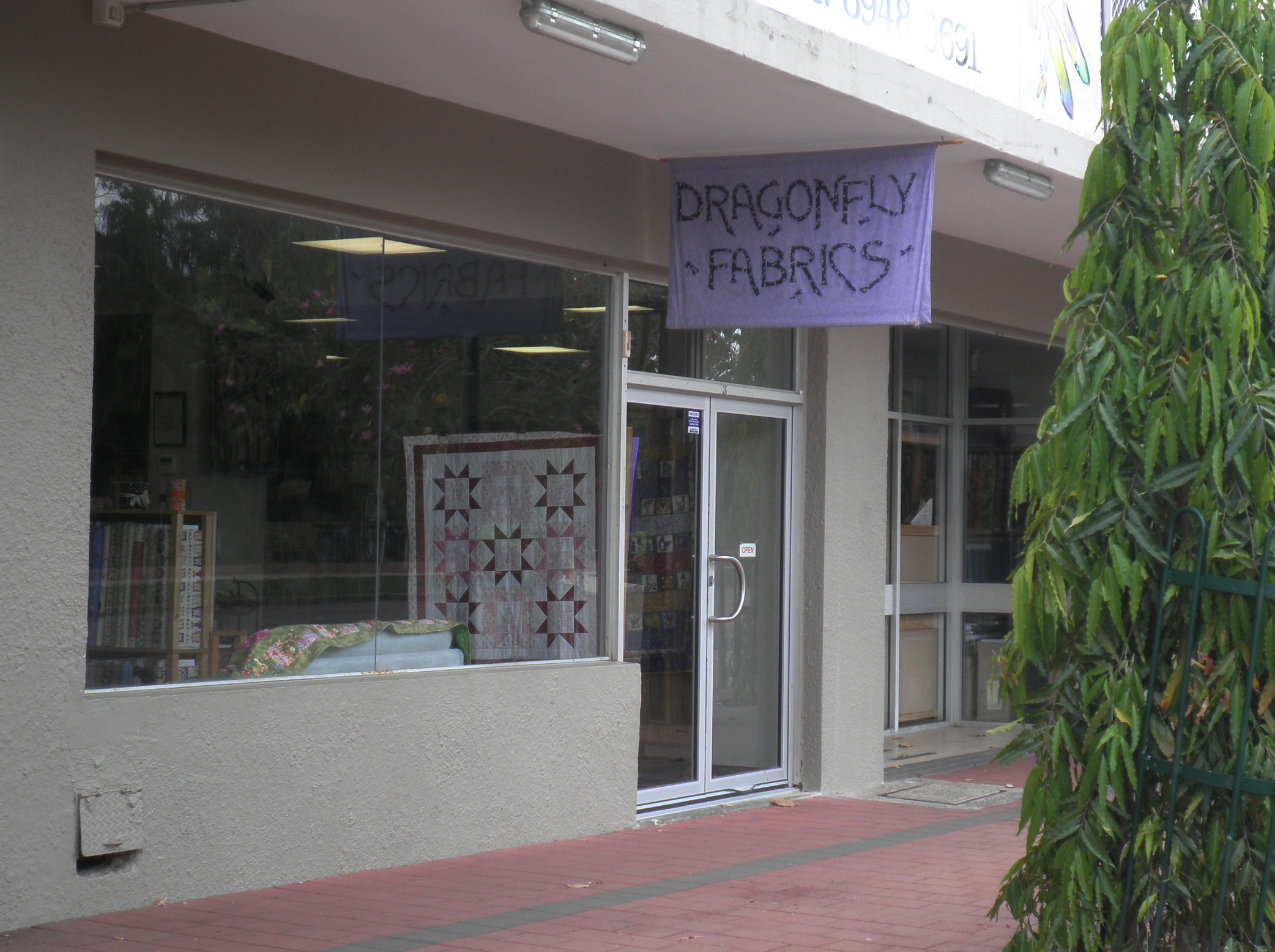 Moda, Robert Kaufman, RJR, Jinny Beyer, Laurel Burch, Clothworks, Northcott, Hoffman, Kona Bay, Alexander Henry, Andover, Red Rooster, Free Spirit and more.
Full ranges and many blenders including:
Hand Spray, Jinny Beyer, Fossil Ferns, Fairy Frost, Fingerpaints, Clothworks Impressions Moire, Kona Bay Color Movement and more.
We also stock a range of haberdashery, specialist quilters needs, DMC and Madeira stranded thread, Madeira machine embroidery rayon, Gutermann Sew-all and quilting threads, Mettler cotton threads, King Tut quilting and Bottom Line, Rasant thread plus lots and lots of books and Australian and imported patterns and kits.
We also stock many Cottage Garden Threads, Threadworks stranded, Colour Streams Silks, Caron Waterlilies and Gloriana Chenille for embroiderers.
Mail order is available and we are happy to send and receive samples by email or snail mail for remote customers.
We accept payment by Visa, Mastercard, cheque and postal Money Order.

This website is owned & operated by Judith Walker Trading as Dragonfly Fabrics